Focusing In
25 years of competency consulting now focused on
high caliber competency assessment tools for small
and midsized businesses
FocusedPerformanceDiscussions
Facilitate successful conversations by
focusing on desired behaviours
FocusedHiring
Measure the match between a candidate and a job
FocusedProfessionalDevelopment
Highlight key areas for training and development
One of the most challenging aspects of a manager's work is discussing performance in a way that maintains employee dignity and motivation.
Our quality Focus® reports help individuals recognize their strengths and development needs before the discussion, and provide managers with positive behavioural language and objective observations to encourage performance growth.
Invest limited time and training resources wisely by using the Entegrys Focus® assessment tools to highlight key areas for individual development and career coaching.
Use our Team 360 Focus® reports to strategically target team and organizational development initiatives for maximum return on investment.
Past performance is the best predictor of future success!
Too often hiring managers are blindsided by an impressive list of knowledge and skills, only to discover the person they hired falls short on delivery.
The Entegrys Focus® assessments facilitate an objective evaluation of a candidate's performance strengths and gaps before you hire or promote.
What are my talents? How will I fit within this company? In this job?
Many job postings use phrases such as "must work well in a team environment", "must be a self-starter", "must have good interpersonal skills". This tells you that competencies like teamwork, initiative and interpersonal communication are important to this position or company.
The Entegrys Focus® assessments will help you recognize your strengths and development needs relative to what the company and position require.
Competency assessment results compiled for your team in our Team 360 Focus® report identify the collective strengths and development needs within the team so you can determine:
How to use team strengths most effectively

Where to target development

How to balance strengths and address gaps when bringing new members into the team
The Entegrys Focus Suite® offers exceptional value for proven competency assessment tools that will transform your HR practices!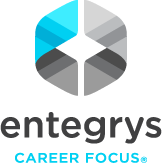 This tool supports career development by offering you insight into how well your strengths match a job profile and where you might need further development.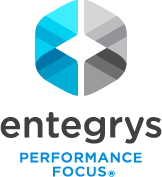 Self & Manager Assessment
Use this tool to stimulate productive, behaviourally-focused performance discussions between managers and staff.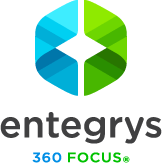 This powerful assessment tool enables you to gather and compare perspectives from a full spectrum of key stakeholders. Use it to maximize the ROI for all your HR management processes.
You choose how much feedback you want!
Their success is based on an in-depth knowledge of competency development and assessment, complimented by their ability to work with our stakeholders and provide superb customer service while keeping projects on-time and on-budget.
Entegrys staff has been diligent in ensuring the quality
of their work is of the highest calibre.
Flexibility and accountability are characteristics that we always value
in vendors and Entegrys embodies these attributes.
Given their broad experience covering science and human resources knowledge, they are able to connect and represent us with our . . . professional audience.
They are outstanding project managers, facilitators and experts
in competency models.
I can always expect from Entegrys . . . integrity, responsibility
and high quality in any work they do for us.