The Entegrys Focus Suite® Tools
Three valid and defensible competency feedback tools.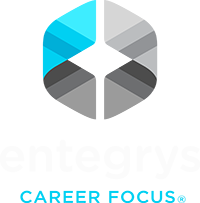 A self-assessment tool for career development. It offers insight into an individual's strengths, development needs and suitability for a specific job.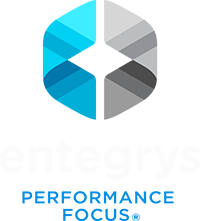 Self & Manager Assessment
A self-and-manager assessment tool to stimulate focused, productive performance discussions between managers and their staff.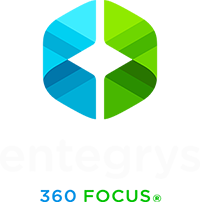 Our most powerful offering, 360 Focus® is a multi-rater competency assessment tool to gather and compare feedback from key stakeholders—self, managers, peers, direct reports and even clients.
Entegrys Focus Suite® Features

Free Career
Focus®

Career
Focus®

Performance
Focus®

360
Focus®

Multiple job profiles to choose from
Online management of assessment setup
Online assessment questionnaires
Automated notifications and reminders
Self assessment
Manager assessment
Unlimited assessors in three additional categories —peers, clients, direct reports
Report Components Included
Performance Assessment Summary
Performance Assessment Details
Comparative Ratings
Statement Ratings
Assessor Comments
Professional Development Plan Tips
A quality focus is maintained through to the final Focus® report. The result is a clear, professional report that can be used to capture the attention of recruiters, to focus performance discussions and to inform a professional development strategy.
Three levels of statistical validation are available to flag inconsistent ratings or to exclude responses from outliers (Details below…)
The Entegrys Focus® Reports
The Focus® feedback reports provide a rich source of information for both management and the individual being assessed. For example, they:
VIEW SAMPLE 360 FOCUS REPORT
Display the average ratings of assessors in both numerical and graphical form. This allows the reader to easily identify the individual's performance level relative to the requirements of the job profile.
Indicate the individual's degree of readiness for more senior positions by showing ratings for statements beyond the level set for this position.
Include standard report interpretation notes and four unique data reporting sections, i.e. Performance Summary and Performance Details, Comparative Ratings*, Statement Ratings*, and Assessor Comments. Together, they paint a comprehensive picture of the individual's strengths and development needs. *Available in the Performance and 360 Focus® reports.
Three levels of statistical validation on 360 Focus® reports
Inter-rater Agreement Measure
The inter-rater Agreement Measure is a number that indicates the level of confidence a user can have in the consistency of assessors' ratings. In general, the closer the number is to 1.0, the less likelihood of either randomness or inconsistency in the ratings. The measure will typically vary little after six or more ratings.
Average Sum Validity Check
The Average Sum Validity Check flags assessor responses with statistically high or low ratings relative to other responses. Outlier responses can be excluded from the report if desired.
Note: This feature is only available to Enterprise Plan subscribers.
Standard Deviation Validity Check
The Standard Deviation Validity Check compares the degree of variation in assessor ratings. Too high or low a variation relative to other assessors is likely to indicate that assessor has not provided thoughtful feedback.
Note: This feature is only available to Enterprise Plan subscribers.
Two high performance engines to power the Focus Suite® tools.
The Entegrys Competency Dictionary
Our competency dictionary has been proven and enhanced over time with a wide variety of organizations in such diverse sectors as financial, scientific, technology, government, the arts and not-for-profit. Each competency in the Entegrys Competency Dictionary is defined over four increasing levels of complexity. As a result, multiple single-level competencies can be encompassed within any one Entegrys competency. A decision matrix is used to create consistency from level to level and between competencies. This rigor and consistency facilitate sound quantitative ratings and enable a direct numerical comparison from one team member to another.
A job profile identifies the six to ten competencies most critical for effective performance in that job, as well as the desired level of complexity for each competency. Built from the Entegrys Competency Dictionary, the ever-expanding Entegrys Job Library represents a wide range of roles and careers. Simply choose the one that mirrors your requirements most closely. With an Enterprise Plan, you can add your own customized job profiles to reflect your unique culture and specific jobs.